The City of Chicago's FY24 Budget
We're entering budget season for the City of Chicago. Arts Alliance calls on the City to increase its corporate fund investment in DCASE to $25 million in FY24, dedicating the funds to additional grantmaking that prioritizes historically marginalized communities.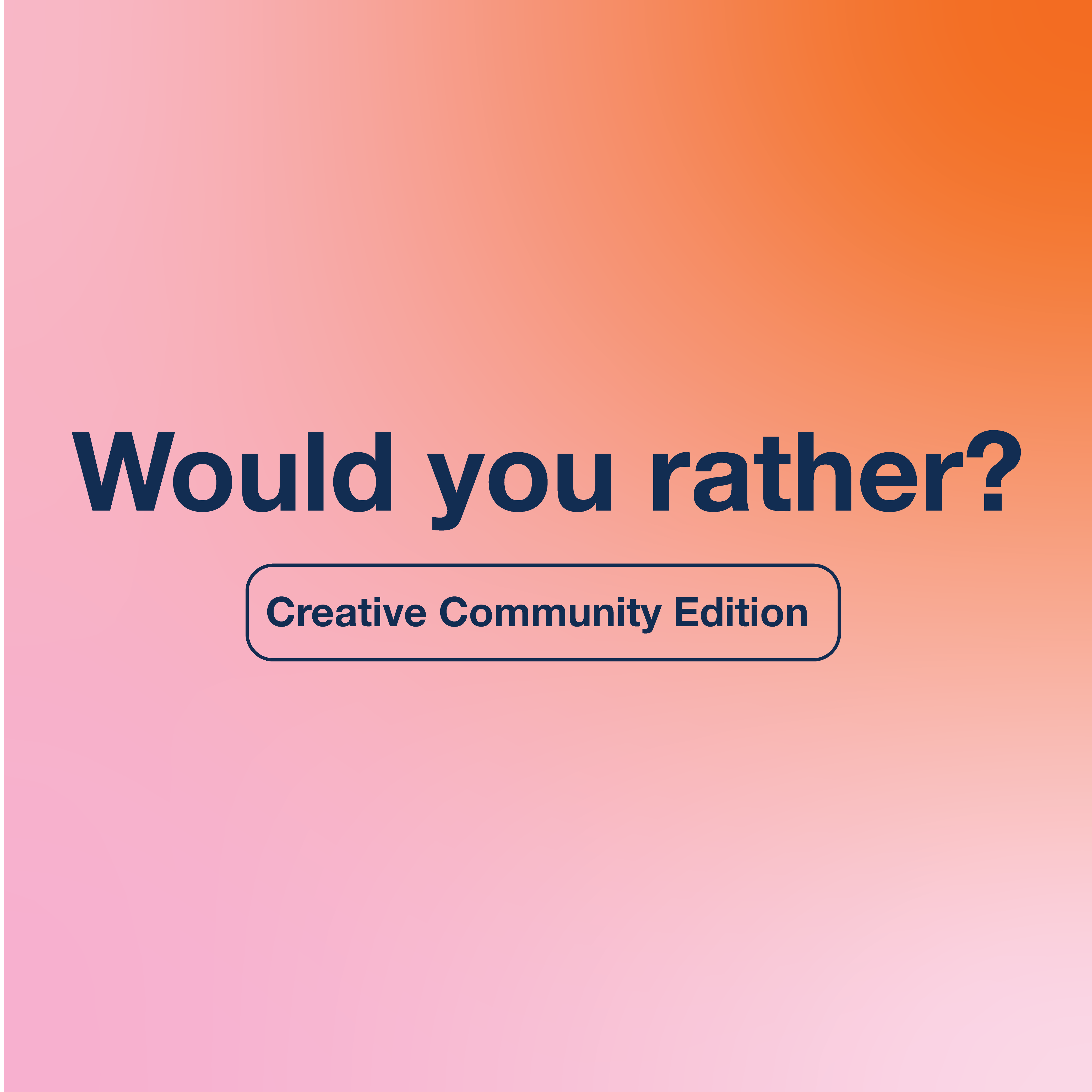 A "Would you rather" activity for arts advocacy
When it comes to advocating for policy, there are so many possible roads ahead to make our creative sector a better place for artists, arts nonprofits, creative businesses, and arts educators. Let us know what you want to see out of our advocacy work for individual artists, arts nonprofits, arts businesses, and arts education, and have some fun while you're at it.
Alliance Policy Statements
and Positions
The Alliance periodically publishes statements regarding key upcoming legislation or positions that reflect the creative sector's response to a specific issue.
Legislative accomplishments for the creative sector during the Illinois General Assembly's 2023 session Thanks to the efforts of advocates...
read more