What We Do
Arts Alliance Illinois fights for arts resources and policies that benefit our members and all Illinois residents. As the only statewide, multidisciplinary organization concentrated on the strength of arts and culture, the Alliance takes on challenges that no single organization or artist can face alone.
Why We Do It
Because arts and culture are not a luxury. Artists and cultural organizations are integral in providing health, stability, joy, reflection, and change to all our communities.
COVID-19 has had a severe impact on the arts and culture sector and has made our work more urgent and important. If you are an artist or arts administrator looking for support, please find resources here. If you would like to support the work we're doing, please consider making a donation.
Mission
Arts Alliance Illinois builds the vitality of communities statewide through service and advocacy, generating resources for the cultural sector and creative industries.
Our Staff
Our team is small but mighty! For general inquiries please email info@artsalliance.org. You can also reach us by telephone at 312.855.3105.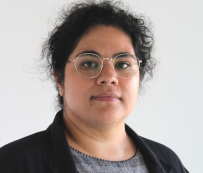 LIBIA BIANIBI
Deputy Director, Internal Affairs
bianibi @ artsalliance.org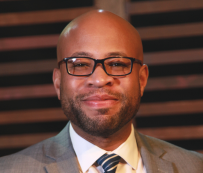 ERICK DESHAUN DORRIS
Director of Community Organizing
dorris @ artsalliance.org
CLAIRE RICE
Executive Director
rice @ artsalliance.org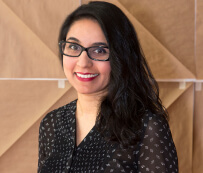 AISHA MOTLANI
Senior Researcher
motlani @ artsalliance.org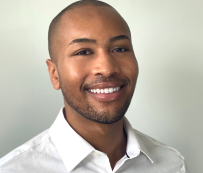 CHAUNCEY DANIELS II
Executive Assistant / National Advocacy Liason
daniels @ artsalliance.org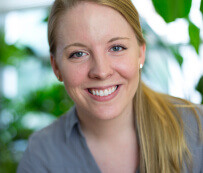 KACIE SMITH
Director of Programs
smith @ artsalliance.org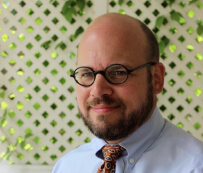 JONATHAN VANDERBRUG
Deputy Director,
Civic Engagement
vanderbrug @ artsalliance.org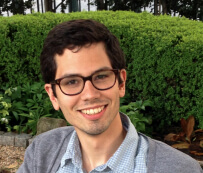 DIMI VENKOV
Director of Development
venkov @ artsalliance.org
MICHELLE DAVÓ
Policy Intern
davo @ artsalliance.org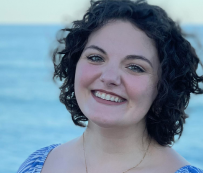 BRIANNA KALEEL
Programs Intern
kaleel @ artsalliance.org
Opportunities
Join our team! Arts Alliance Illinois is seeking a self-motivated and tech-savvy Development and Operations Manager to be part of the administrative and logistical needs of the organization by supporting the Development and Operations teams. This is a full-time, exempt position with a salary ranging from $43,000 to $47,000 based on experience. Read the full description and how to apply here. Applications preferred by June 30, 2022.
Board of Directors
Are you passionate about advocacy and civic engagement in the arts? Contact Dimi Venkov to learn more about
joining the Arts Alliance Illinois Board of Directors.
MICHELLE T. BOONE
THE POETRY FOUNDATION
BOARD CHAIR
Michael J. Hernandez
FRANCZEK P.C.
VICE CHAIR
MIMI DE CASTRO
ITW
SECRETARY & TREASURER
PHILLIP BAHAR
CHICAGO HUMANITIES FESTIVAL
E. Brooke Flanagan
Steppenwolf Theatre Company
Rena Henderson Mason
Bold Agenda
O. VICTORIA LAKES-BATTLE
IFF CHICAGO
VIVIAN LEE STANDIFIRD
PEORIA, IL & CHICAGO, IL
KATHRYN M. LIPUMA
WRITERS THEATRE
JASON PALMQUIST
MANAGEMENT CONSULTANT
STACY PETERSON
CITY OF PEORIA, ILLINOIS
ELIGIO PIMENTEL
MCANDREWS
MARK RODRIGUEZ
HEARTLAND ALLIANCE
ROCHE SCHULFER
GOODMAN THEATRE
SCOTT SILBERSTEIN
HMS MEDIA
JOHN STREMSTERFER
COMMUNITY FOUNDATION FOR THE LAND OF LINCOLN
ANDREAS WALDBURG-WOLFEGG
INVESTMENT MANAGER
ALISA WOLFSON
LEO BURNETT CHICAGO
Arts Leadership Council
The ALC is comprised of Illinois arts and culture leaders who advise the Alliance on strategy, programs, and membership development.
Contact Erick Deshaun Dorris to learn more about joining the Arts Leadership Council.
PHILLIP BAHAR
CHICAGO HUMANITIES FESTIVAL
Co-Chair
SCOTT SILBERSTEIN
HMS MEDIA
Co-Chair
QUINN ADAMOWSKI
LANDMARKS ILLINOIS
MATTHEW-LEE ERLBACH
ARTS WORKERS UNITED
Doug Johnson
McLean County Arts Center
Heather Ireland Robinson
Jazz Institute of Chicago
Mary McNamara Bernsten
 Rockford Area Arts Council
José Ochoa
ChiArts Foundation
NIKKI ROMAIN
ARTISTS REENVISIONING TOMORROW (ART, INC.)
Camille Wilson White
Oak Park Area Arts Council
HENRY WISHCAMPER
URBAN JUNCTURE