Illinois has the fifth largest creative workforce in the country, with more than 22,000 creative businesses and 216,000 creative workers across the state.
Creative workers encompass a wide array of creative disciplines and industry areas. Examples of creative workers include:
Gig workers and contractors, like actors and theater designers who juggle multiple contracts every year.
Makers in home-based businesses who have an online Etsy shop
Graphic designers and DJs who run freelance businesses that may or may not be incorporated into sole proprietorships
Employers and workers in large and small cultural organizations and businesses (for-profit and nonprofit)
Teaching artists who may contract directly with schools or work for education nonprofits. 
Creative workers and businesses contribute powerfully to our state's economy. The Illinois creative sector generates $30 billion in economic activity annually, a greater share of the Illinois gross state product than construction or agriculture. Strengthening, growing, and sustaining this creative workforce takes deliberate and strategic action.
Arts Alliance is currently exploring ways to support the creative workforce. We believe that the best approach to building a supportive workforce system can be broken into four pillars of work:

Investment:

Workforce development within the existing creative industries, including paid apprenticeships, training programs, and increasing the number of well-paying jobs within the creative sector.

Responsiveness:

Short-term commissions in a variety of civic and social cohesion projects to employ creative sector workers.

Activation:

Employment initiatives for creative workers seeking more stability than their current practice offers. These initiatives would transition workers to more stable employment scenarios in other industries that complement their creative practice.

Stabilization:

National, statewide, and local policy interventions that stabilize gig workers across industries with portable benefits, basic income, housing, and a social safety net.
By building partnerships with research institutions such as the University of Illinois and the University of Illinois Chicago, Arts Alliance Illinois is helping ground this work in data.
We'll update this page with more information as we go. For now, scroll down to learn about our current exploration of creative workforce activation across industries and access relevant reports from the Alliance, field research, and policy recommendations and implementation examples from across the nation.
Illinois Creative Workforce Activation
The Illinois Creative Workforce Activation (ICWA) program was conceived to expand the employment opportunities and career paths open to the state's creative workers while also addressing needs in key growth industries in Illinois. Some creative workers are intersted in pivoting, and applying their skillsets to other fields. We have been exploring how to support these creative workers by providing training to translate the skills commonly found among artists and creatives (trade-skills, storytelling, design, facilitation, community engagement, etc.) to serve other industries in need of highly-skilled workers, specifically public health, advanced manufacturing and information technology. These pathways allow workers to align their stabilizing job with their creative practice, supporting their efforts both within and outside of the creative economy. 
Interested in learning more? 
If you are a creative worker who has been thinking about pivoting to a different career path, we want to hear from you. We are currently conducting a survey to identify potential participants in a pilot of the Illinois Creative Workforce Activation program. Click the button below to fill out the survey.
Arts Alliance is gathering research focused on creative sector workforce development. This research will inform our shared work of improving working conditions for artists and creatives in Illinois.
University of Illinois' Arts Impact Initiative
Arts Alliance Illinois is partnering with the Arts Impact Initiative at the University of Illinois' College of Fine & Applied Arts to understand the roles of art and artists in community development and social well-being to inform practice and policy in Illinois.
View the issue briefs: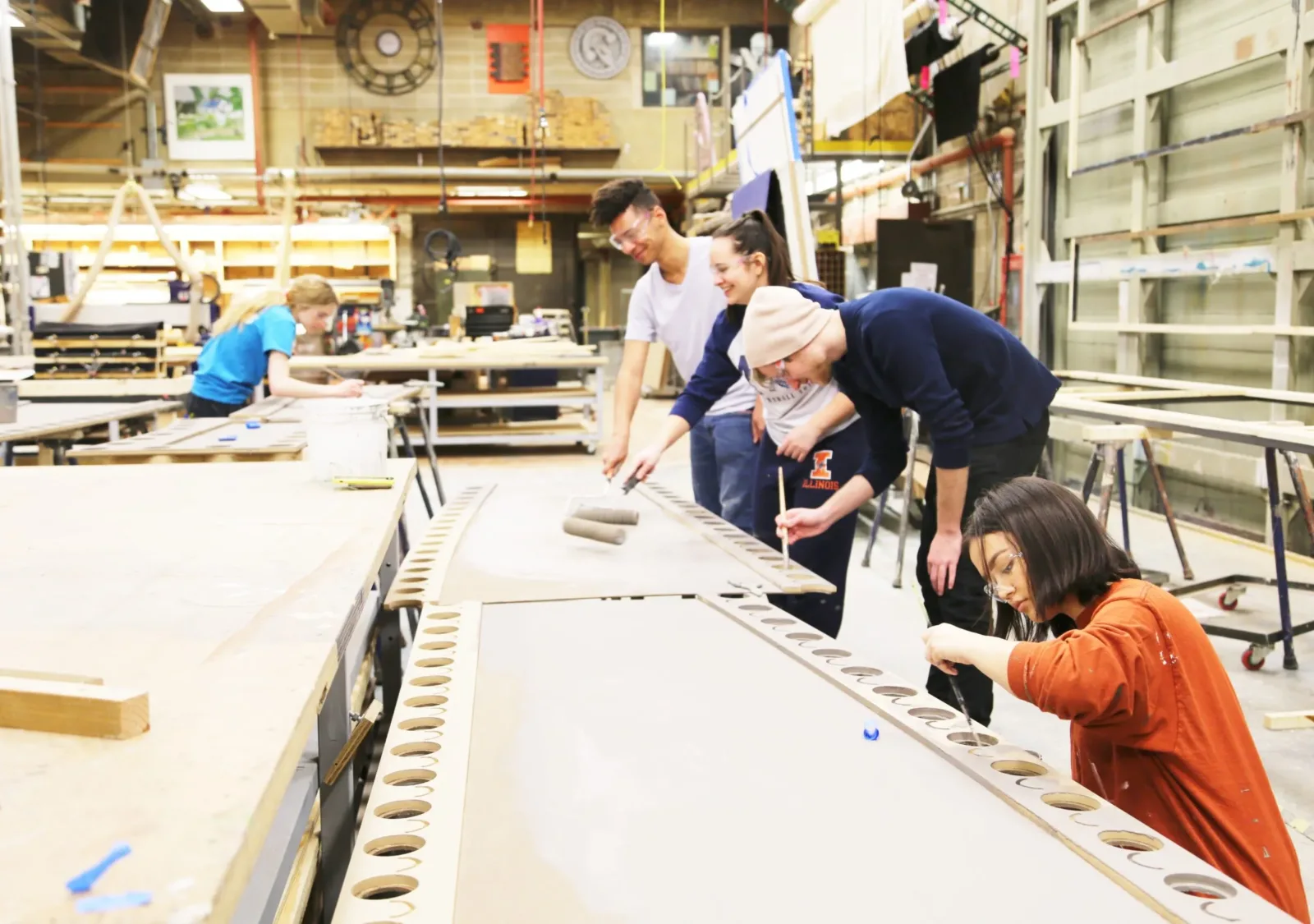 Creative Workforce Efforts in Other States
Policy and Implementation
The Value of the Creative Workforce
Workforce Composition and Assessment
Research from Arts Alliance