Anti-Racism Learning Group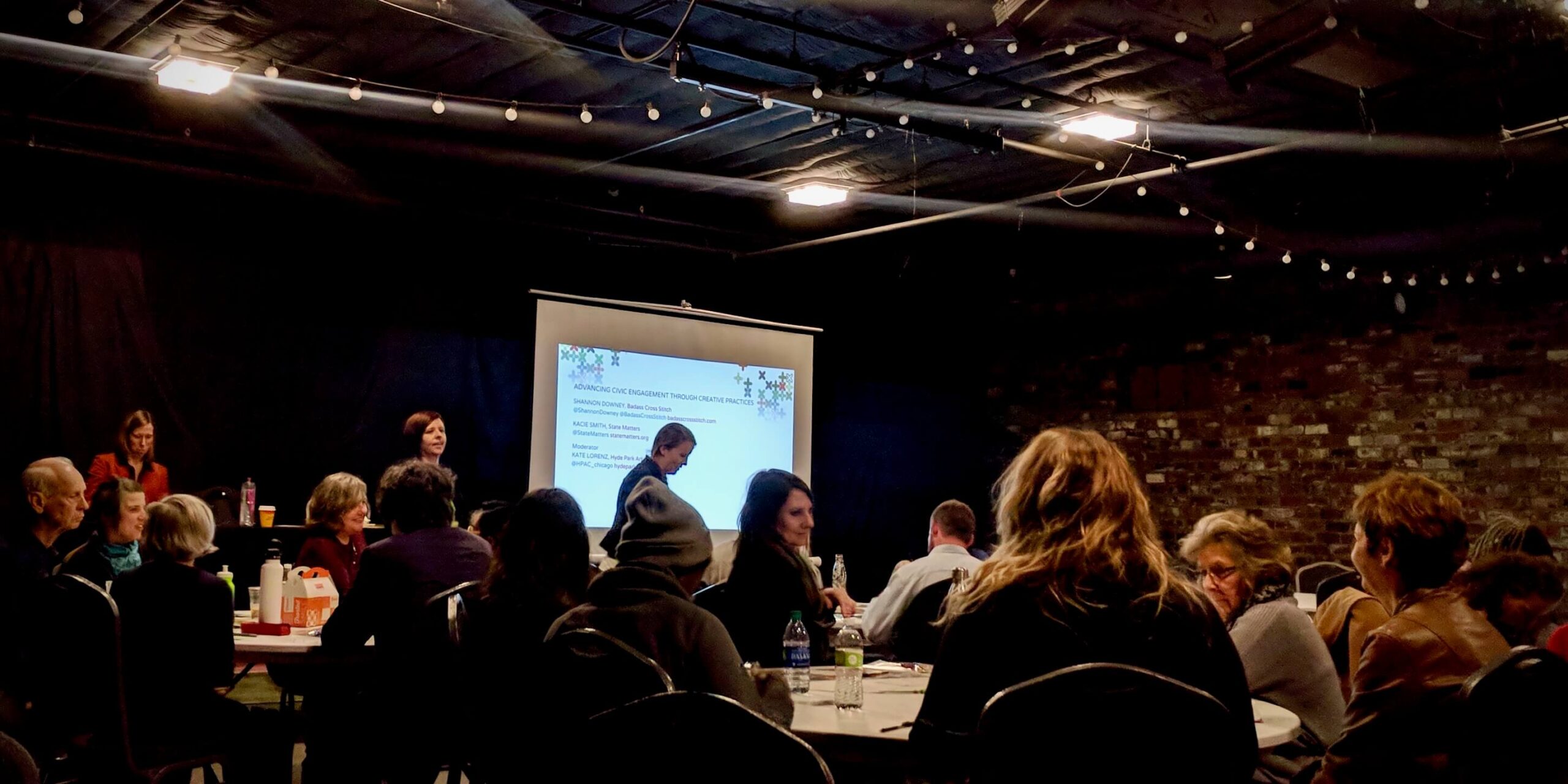 Anti-Racism Learning Group
The Anti-Racism Learning Group will be split into two parts. The first part is a workshop with Enrich Chicago. During this workshop you will learn basic vocabulary and frameworks for understanding anti-racism and begin the work of acquiring tools and skills for advancing organizational change and learning about emerging anti-racist practices in the arts and culture sector. 
The second part is a monthly accountability group with 20 of your peers and a facilitator who will provide additional resources and discussion topics every month and also create space for reporting back on your experiences and efforts within your own life or organization. This is an opportunity for fellowship, support, and most importantly accountability as we continue this difficult work together. 
The first step is attending a workshop! Workshops are either two half-days or one full day (with a 90 minute lunch break). All workshops are virtual and will be held via Zoom. You must commit to attend both half day workshops, or the full day workshop. You cannot mix-and-match (e.g., attend the first half on February 1st and the second half on February 9th). If you've already attended an Enrich workshop, you do not need to attend a workshop in February, there is a space on the registration form to let us know that you have already attended.
If you are with an organization, we highly recommend you attend this workshop with a colleague from your organization. If there are people of color in your organization, we recommend they attend, as this is an opportunity for honest reflection on your current work, structure, and organizational culture. 
If you do not have a person of color within your organization, but would like to invite a stakeholder of color from your community – please reach out to me (smith@artsalliance.org) as we've set aside some stipends for that scenario! 
Arts Alliance Illinois hopes to continue this program in 2022.
This program is generously supported by a grant from the Illinois Department of Human Services in partnership with The Chicago Community Trust.